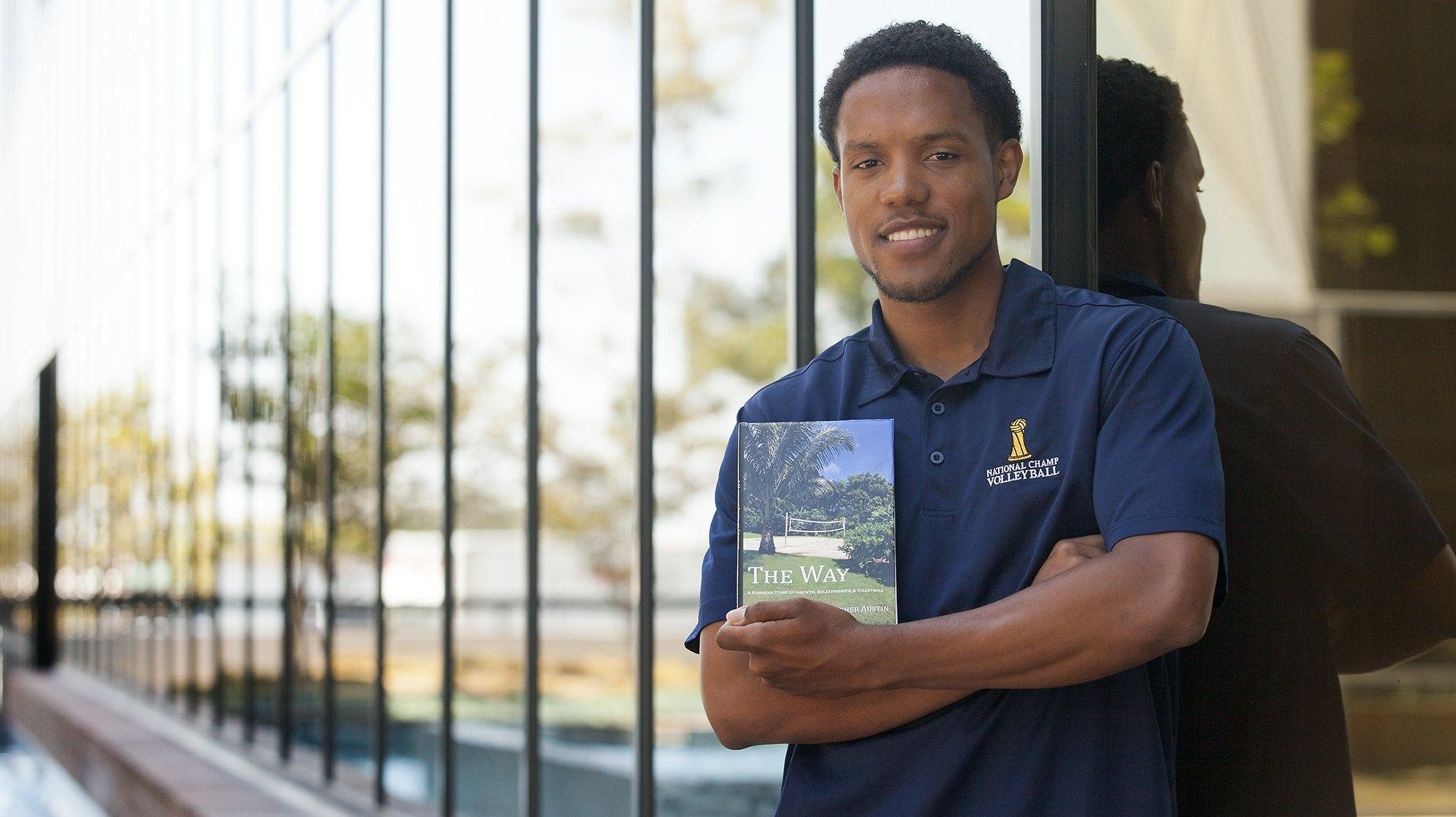 The Story
For Chris, the ultimate goal is to give people the knowledge that he didn't have in his pre-teen years and now the knowledge that he's procured and utilized in his years as an entrepreneur. At 17, he left the house. At 19 he transferred to a 4-year on out-of-state tuition with no scholarship. At 21 he won an NCAA Division I championship and started his first business. At 22, Chris began his second business. At 23, he acquired his first Master's Degree. At 24, he wrote his first book. However, none came without the challenge of a modern-century roadblock. Here he tells you how he moved beyond them.
After returning from his three professional seasons, Chris has dedicated his time to coaching people, coaching programs, and coaching companies. He is the director of the National Champ company, teaching companies and individuals how to maximize their potential, to gain understanding of consistent leadership habits, and building a toughness to create upward movement in endeavors. Chris founded the Young Lion Brand clothing line to represent the mentality necessary to live a life of consistent trust in ability and happiness. The largest promotion of YLB is the choice to Be Bold & Challenge the Limits.
The Early Years
Born in Dallas/Fort Worth, Texas and raised in Las Vegas, Nevada, Chris was interested in music and did not make the decision to pick up sports until the spring of his seventh grade year. The same spring in which he was cut from the middle school basketball tryout... It wasn't until ninth grade that he made his first team. He hasn't dropped the ball ever since.
Chris verbally committed to walk on as an outside hitter at an NCAA Division I school, and left Las Vegas for the University of Hawaii. Unfortunately, he was cut that fall. Coach Randy Totorp welcomed him into the gym at Long Beach City College in Southern California. During that time, Chris took an interest in coaching and beach volleyball. Chris began to get serious about coaching athletes and viewing it as a potential career path during his years at UC Irvine. His experiences of playing with UCI in international competitions in South America, against Brazil, Korea, China, and Argentina drove him to explore playing internationally as a career.
My overarching goals are to follow the path to the most consistent happiness and consistent success, on my terms. Following the concepts, to maximize potential as a lifelong student, a complete experience teacher, and as an entrepreneur..
- Chris P Austin
Educational Degrees:
2017 Master's Degree (Human Psychology & Habits)
2016 Master's Degree (Coaching & Athletic Administration)
2013 Bachelor's Degree (Public Health Policy)
2011 Associate's Degree (Business Administration)
Follow the links below and become a part of Chris' story.